Our Interns
Sing Me A Story has plenty of opportunities to hone your skillset and become stronger leaders in whatever field you're in. We've had the privilege of working with several up-and-coming young people as interns. If you are interested in using your talents to make a difference in the lives of children in need, please reach out to Austin Atteberry at austin@singmeastory.org. All our internships are done remotely.
⎯⎯⎯⎯⎯⎯⎯⎯⎯⎯⎯⎯⎯⎯⎯⎯⎯⎯⎯⎯⎯⎯⎯⎯⎯⎯⎯⎯⎯⎯⎯⎯⎯⎯⎯⎯⎯⎯⎯⎯⎯⎯⎯⎯⎯⎯⎯⎯⎯⎯⎯⎯⎯⎯⎯⎯⎯⎯⎯
Fall 2023 Interns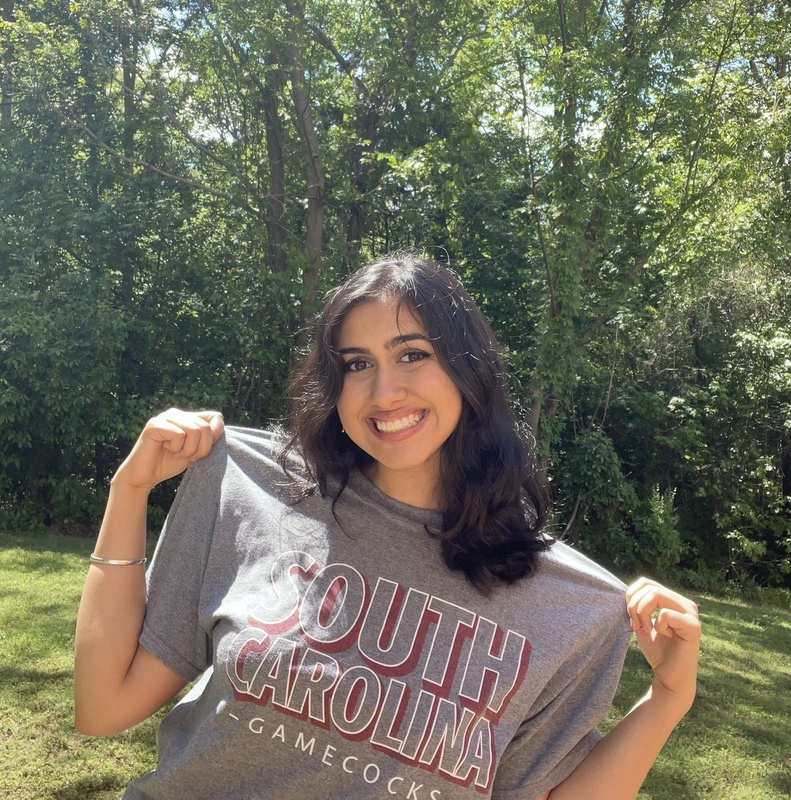 Shireen Kaur is a junior at the University of South Carolina. She is pursuing medicine through the BARSC-MD program, looking to specialize in women's health or pediatrics. Throughout her college career, she has been determined to incorporate her passion for the visual arts and design into her love for medicine and philanthropy. She is super excited to achieve this through the Sing Me a Story Foundation, where she can use her video editing and animation skills to help young children tell their stories. She is so honored to be a part of the team!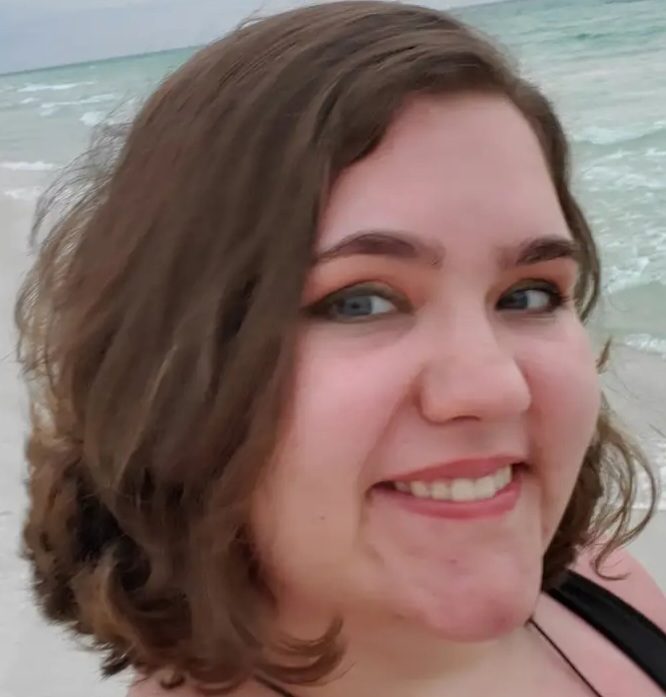 Savanah Medlin is a senior at Southern New Hampshire University, set to finish her degree at the end of December 2023. Savanah is studying Communications, and plans to work with nonprofit organizations as a public relations advisor in the future. She is passionate about saving animals, and supporting people who are struggling, no matter the issue. Savanah am excited to make connections and expand my knowledge while working with Sing Me a Story.

⎯⎯⎯⎯⎯⎯⎯⎯⎯⎯⎯⎯⎯⎯⎯⎯⎯⎯⎯⎯⎯⎯⎯⎯⎯⎯⎯⎯⎯⎯⎯⎯⎯⎯⎯⎯⎯⎯⎯⎯⎯⎯⎯⎯⎯⎯⎯⎯⎯⎯⎯⎯⎯⎯⎯⎯⎯⎯⎯
Internship Testimonials
Taylor Lawson, Liberty University, 23'
My internship at Sing Me a Story has easily been one of the most impactful and transformative experiences I've had. It was so special to have the opportunity to learn and grow alongside a foundation that brings joy to so many lives. I was given countless opportunities to learn new skills within an environment that was so welcoming and kind. Autumn jumped at the chance to get me involved in any part of Sing Me a Story that I was interested in and she always went above and beyond to make sure I felt prepared for any task I was given. I think one of the best parts of this internship was that I was given the space to foster skills that I have been working on, but also encouraged to learn and try new things. I looked forward to every moment of my internship and I am beyond thankful for the memories and friends I have made along the way. I cannot say enough good things about this foundation and the people that work there. I still share Sing Me a Story with everyone I come across and I am so grateful that I have been able to play a small part in this foundation's mission and impact on the world.
Katelyn Oswalt, Hobart and William Smith College, 23'
Through my internship at Sing Me A Story, I was able to learn more about an industry that I did not have experience in, but would be interested in for my professional career. My supervisors acted as exemplary mentors, and we're able to advise me on projects, while also giving me the independence to solve problems and apply skills on my own. The internship was very flexible, and I was able to manage it while working another job, and my supervisors were understanding of days or times I needed off. I feel as though I was a member of the team at Sing Me A Story despite the internship being entirely remote, and I appreciated the insights I had into this life changing organization during my time there.
Ximena Arista Carrera, Autonomous University of Baja California, 24'
My summer with sing me a story was a fun learning experience, I loved working with people who encourages creativity and growth, I made connections that I'm grateful for and the knowledge that I gained will help me a lot in my career.
Abigail Adeleke, University of Miami, 19'
My favorite part of the internship was getting the opportunity to get connected to a non-profit specifically one that works directly with children. As I researched artists and corporations to get them connected with our organization, I felt a great sense of fulfillment, that my efforts were directly affecting children in need.
The only thing I wish would have been different is if there was an option to have the internship in person. One of the things I enjoy most is interacting with others in person.
My one piece of advice that I would share with a prospective intern is to be ready for the work but to also constantly remind yourself that it is all for a good cause! The work may be challenging but if a person was never challenged, how would they get to the next level in their career and passion?
Catie Middleton, University of Wisconsin-Milwaukee, 17'
This internship was wonderful. I believe, if I'm remembering correctly, I was one of the first interns (?) so I know it was a learning process. So I'm not sure how it has evolved, but I did love it. The mission behind Sing Me a Story is one I still love sharing. It's a beautiful organization with the absolute best intentions, and I was proud to be apart of it, for even a short period of time. I enjoyed the weekly meet-ups with Austin to work through problems I was having. I think that a training program would be beneficial, although I'm sure there is something in place now. In particular, I think having some guidance to talking to the artist managers would be super great. I liked the work, and thought it was interesting. Overall it was really enjoyable and I learned a lot about the music industry.
Autumn Dobbeck, University of Illinois, 20'
I have been an intern with the Sing Me a Story Foundation since December of 2018, and it has been the most beneficial internship I have ever completed. This internship has given me more learning and self-development opportunities than I ever initially anticipated. Throughout my time with Sing Me a Story I have learned countless things about the Music Industry, the Non-Profit world, and my own career development. My favorite part of this internship is the fact that I am able to see the work I do behind the scenes come to life. I've had the opportunity to meet with children in need, helping them put their creative stories to paper, watch talented artists record music live, and even traveled to Nashville for Sing Me a Story's annual event! The Sing Me a Story team is the kindest, and most welcoming group of individuals I have ever worked for. It is not often that one has the opportunity to work for a cause that is so great and has an impact on so many lives.
This is a remote internship, so most of the work you do will be on the computer. It can be easy to get lost behind the screen and forget what it is all about. I would encourage every intern to do their best to get involved with Sing Me a Story in other ways as well. I enjoy seeing the work I do come to life, and it's easy to do that when you sit down with the kids while they write their stories, or even write a song for a child in need yourself! Don't be afraid to ask questions or make suggestions. This internship will be as great as you make it.
Maddie Hirschfield, University of Alabama, 19'
I interned with the Sing Me a Story Foundation in Winter 2018/Spring 2019, and it was a fantastic experience! With an interest in the music industry, I thought it would be the perfect opportunity to start learning about the behind the scenes of the industry and sharpen my skills - and it was just that! I was able to develop an incredible attention to detail, customer service and communication skills, and a knowledge of the several facets of the music industry. Even though the internship was remote, Austin was extremely accessible for questions and the fellow interns I worked alongside with were extremely supportive and helpful. I felt very connected to the SMAS family, even through the virtual communication. It was also great to be able to have a flexible schedule and get the work done within my own timeframe (while meeting the deadlines of course). Above all, it was amazing to work for a great cause, with excited artists, and see a fantastic ending product!
This internship allowed me to gain invaluable experience and move on to work with other nonprofits and music-related organizations, including the CMA Foundation. Thanks to Sing Me a Story, I have valuable experience to talk about in any job interview and to bring to any new position I take on!
⎯⎯⎯⎯⎯⎯⎯⎯⎯⎯⎯⎯⎯⎯⎯⎯⎯⎯⎯⎯⎯⎯⎯⎯⎯⎯⎯⎯⎯⎯⎯⎯⎯⎯⎯⎯⎯⎯⎯⎯⎯⎯⎯⎯⎯⎯⎯⎯⎯⎯⎯⎯⎯⎯⎯⎯⎯⎯⎯
Past Interns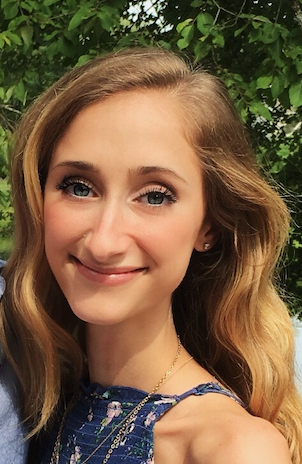 Adeleine (Addy) Hupy, originally from Ridgefield, CT made the move to Nashville to go on to earn her B.B.A in Music Business from Belmont University. During her time here she has worked with other nonprofits such as Musicians on Call and St. Jude Children's Research Hospital in their radio and music development department. Adeleine has a strong love of animals, everything music related, and being outdoors. She is so eager to pair her love for the power and healing qualities of music with her immense passion and calling of helping others. She is honored to be an intern for SMAS.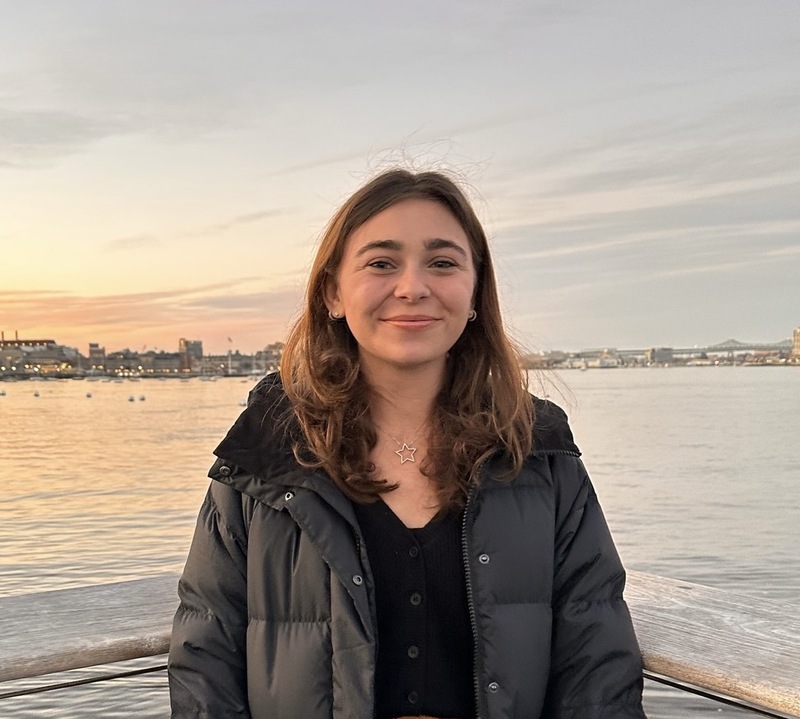 Lily Kindon is a rising junior at Fairfield University. She is majoring in Film, Television, and Media Arts and has a minor Sports Media. She is interested in all things filmmaking, tv production, and graphic design. She believes in the impact creative arts such as music and film can have on people, which has her excited to be a part of the Sing Me a Story team.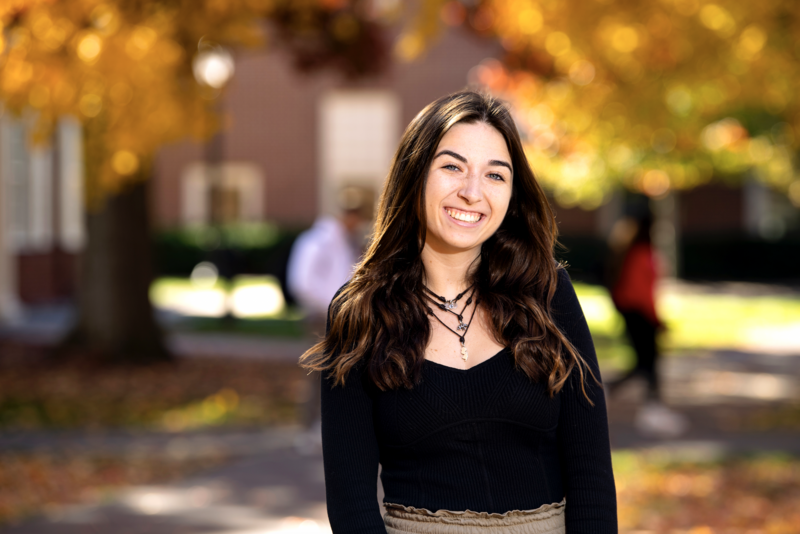 Elle Chrampanis is a rising senior at Bucknell University, originally from New Jersey. She is pursuing a double major in psychology and music. With her psychology degree, her focus has surrounded child development, educational practices, and well-being. She has found the profound effect music has on childhood through her own musical experiences as a cellist and through her studies. As the oldest of six, Elle has been surrounded by children and works at a nature school in her freetime. With this background, Elle is so excited to be working with Sing Me a Story to truly see what music can do for children in this therapeutic context.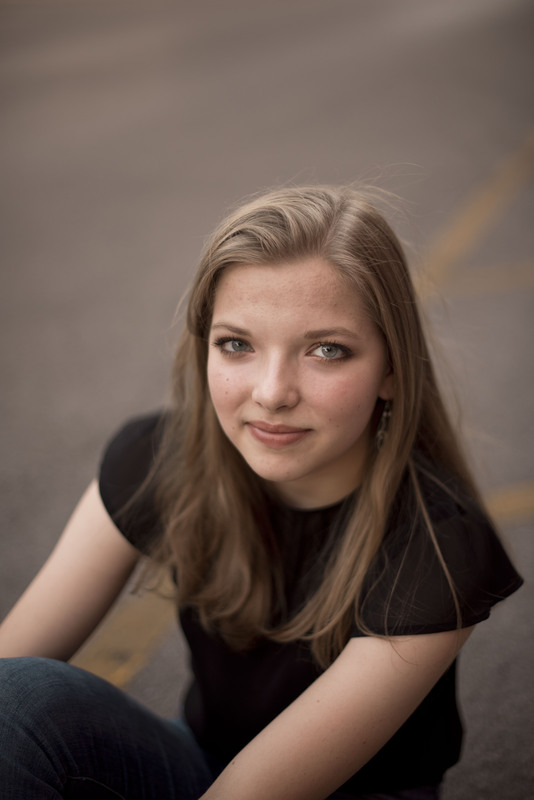 Maddie Farley is a rising senior at Union University in Jackson, TN. She is a public relations major with a Spanish minor and hopes to work with nonprofits long-term. She is passionate about helping those who struggle to share their voices make their voices heard. Maddie is excited to use her natural talents combined with the skills she has learned in her time at college to communicate with those that love Sing Me A Story!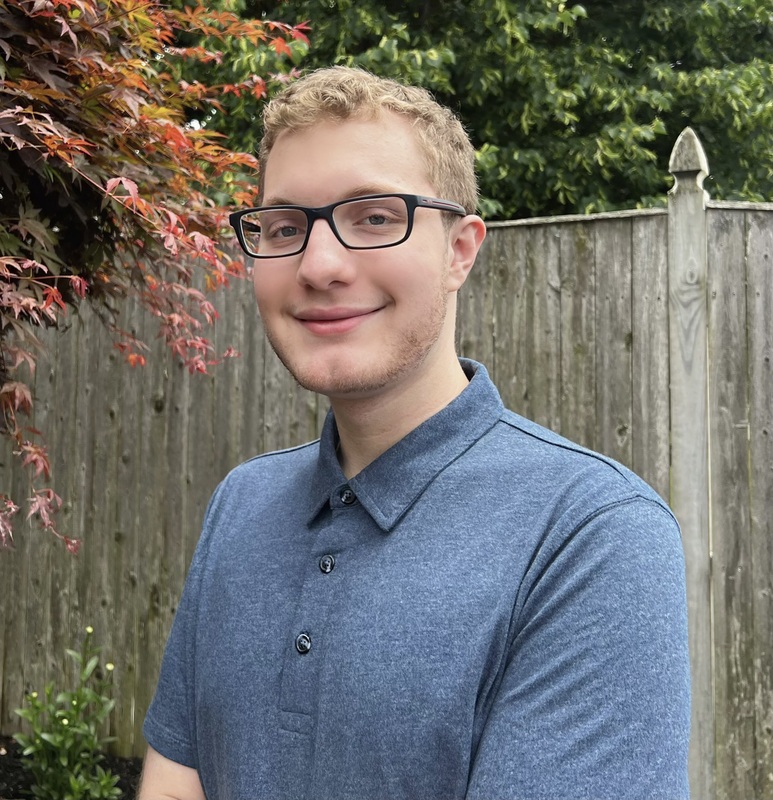 Colin Scuderi is currently a student of Assumption University. He is currently pursuing a bachelor's degree in English. During this time at university, he earned a spot on the dean's list with a GPA of 3.8 In the part time jobs he has worked, Scuderi developed quick communication techniques that allowed him to work effectively with his co-workers. During the weekends, he enjoys spending time with his friends and creative writing.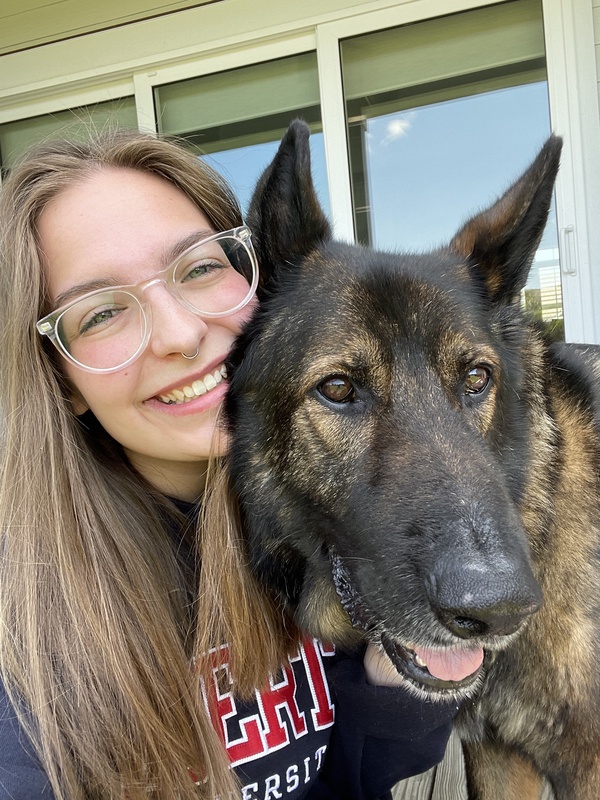 Taylor Lawson is currently a senior at Liberty University majoring in strategic communication with a focus in social media management. She has always been passionate about art, music, and literature. From a young age, Taylor was fortunate to experience firsthand the impact music can have on a child. She is looking forward to combining her passions for music, children, social media, and storytelling at Sing Me a Story and is thankful for the opportunity to learn, work, and grow alongside a foundation that has touched so many lives.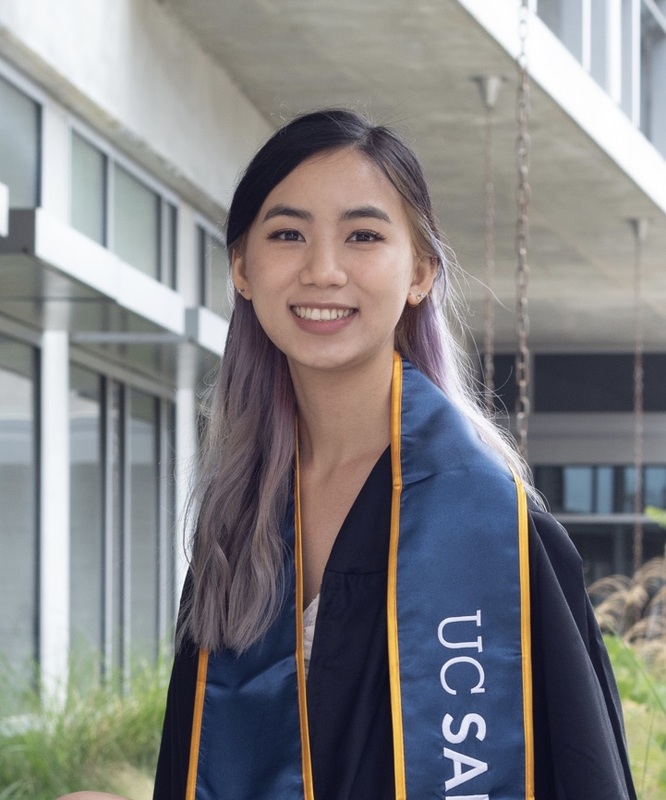 Justine Wei is a recent graduate from University of California, Santa Barbara with a B.A. in Communication. She is interested in entertainment and marketing fields. Having personally experienced the uplifting power of storytelling and music, she is incredibly excited to help foster creativity in children and be a part of the Sing Me a Story Team. In her free time, you can find Justine reading a book, surfing the web, or playing with her pet rabbit Bean.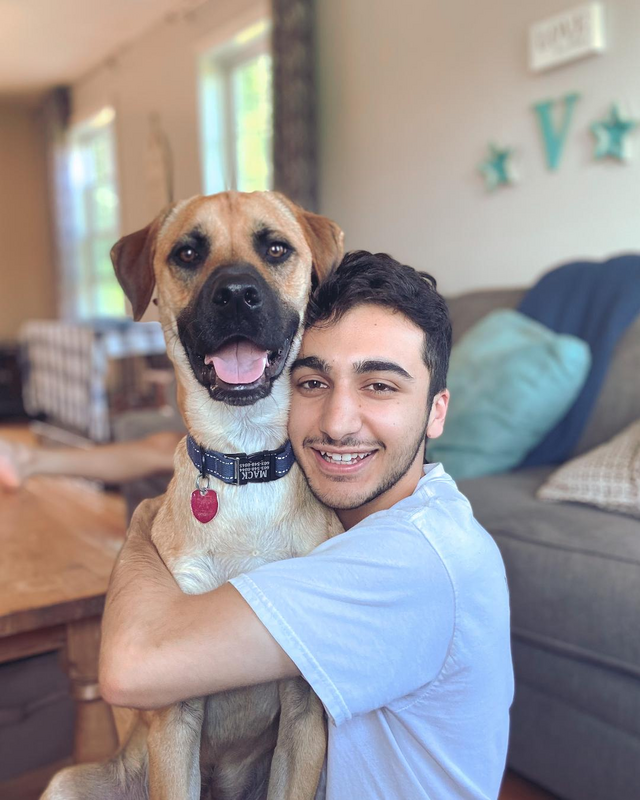 Gavin Vartanian is currently a senior at Southern New Hampshire University majoring in Marketing. He is passionate about music, photography, and creative writing. He is excited to combine his passion for music, marketing, and creativity at Sing Me A Story and bring children's stories to life through the power of music. In his free time Gavin can be found taking pictures, playing drums, and going on walks with his dog Mack. He is excited to be a part of the Sing Me A Story team!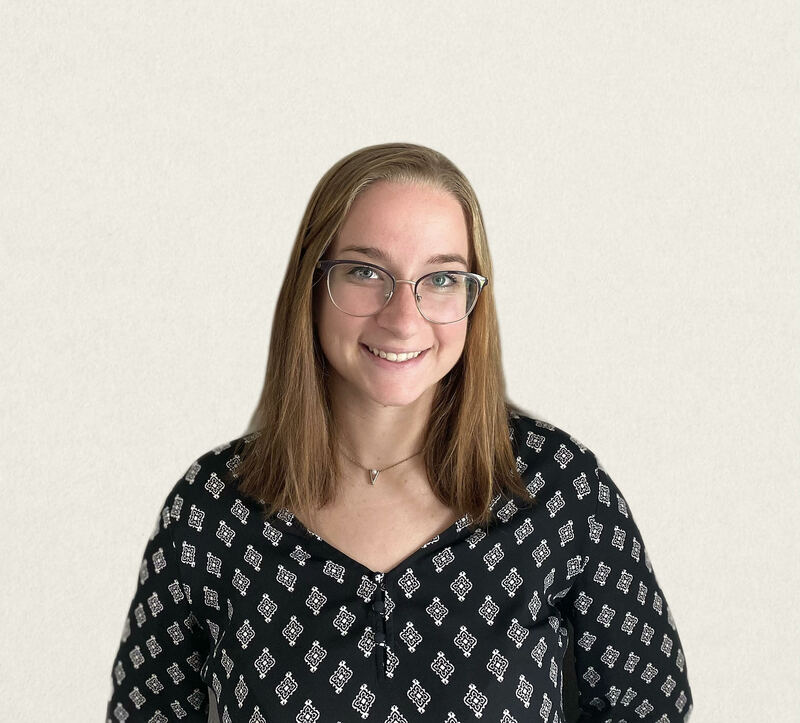 Emily Ferguson is a senior at the University of Florida where she is currently pursuing a major in Journalism with a concentration in Audience Engagement and Social Media. She is also pursuing a minor in History. She hopes to combine her passion for traditional and creative storytelling to create an impact on the community by bringing stories to life. In her free time, you can find her at the pool swimming laps or relaxing with a book. She is excited to be a part of the team at Sing Me a Story!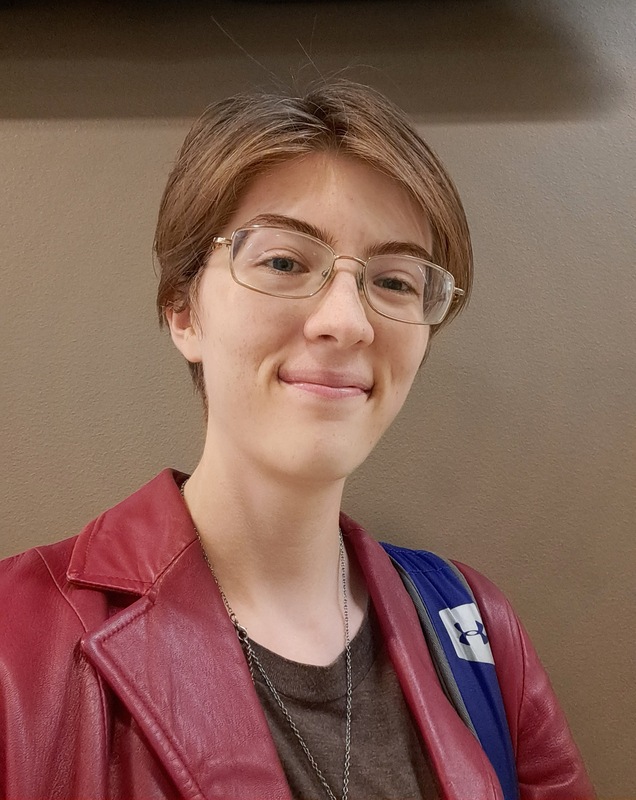 Kylee Henrie is currently a Sophomore at Brigham Young University - Idaho studying Communications. She loves filmmaking and the power of storytelling, anything from space and wizards to real life. In her free time you can find her with a camera or a sketchbook, whichever is closest, but she also has a strange fondness for math problems.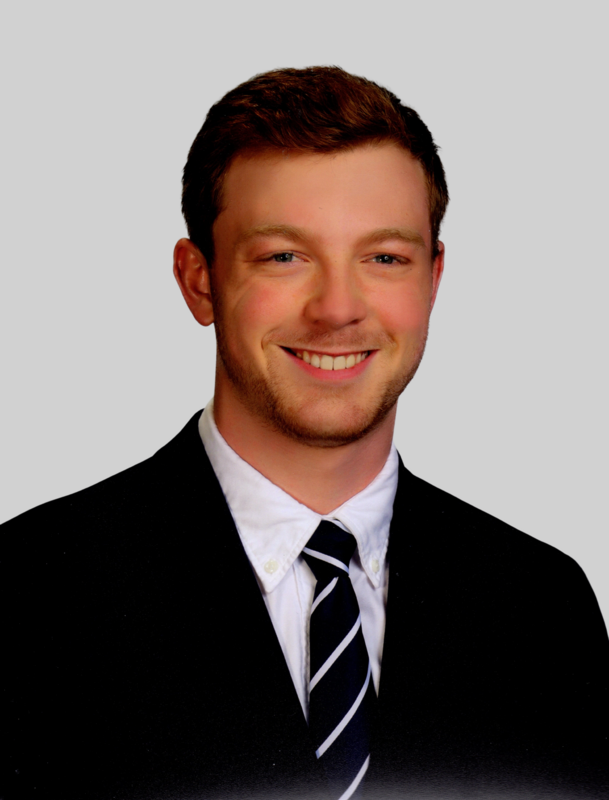 William Jenkins is a senior studying history at Penn State University and resides in northern Virginia. At Penn State, Will is member of Phi Gamma Delta, was treasurer of the student government, and volunteered/fundraised for THON, Penn State's annual dance marathon. This experience in THON led Will to help those most impacted by childhood cancer. After graduating, he will travel to the nation of Georgia to teach English as a member of the Peace Corps.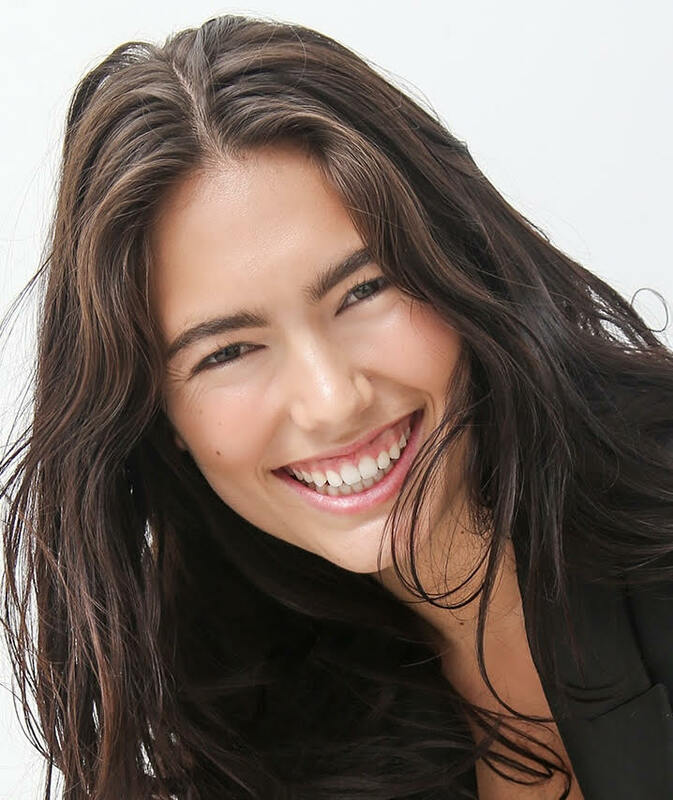 Rylie Marshlack is currently in her senior year at Florida Atlantic University in Boca Raton, Florida. Rylie is studying communications with a minor in Sociology. She grew up as a competitive dancer for 17 years and is more than excited to get to work with Sing me a story to combine her creative passions such as music or the arts and helping change children lives.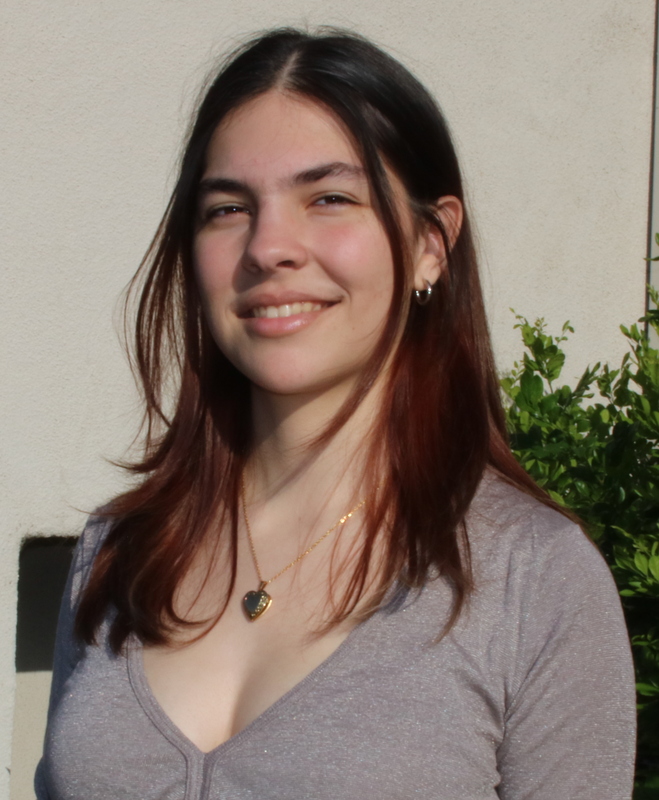 Sasha Klein is currently in her second year at Irvine Valley College in California. She is studying animation in pursuit of becoming a storyboard artist or working in visual development. Her passion for visual entertainment began through her lifelong interests in drawing and cinematography. She show's a special interest in entertainment for children, which is why she is over the moon to work with Sing Me a Story Foundation to bring a child's story to life!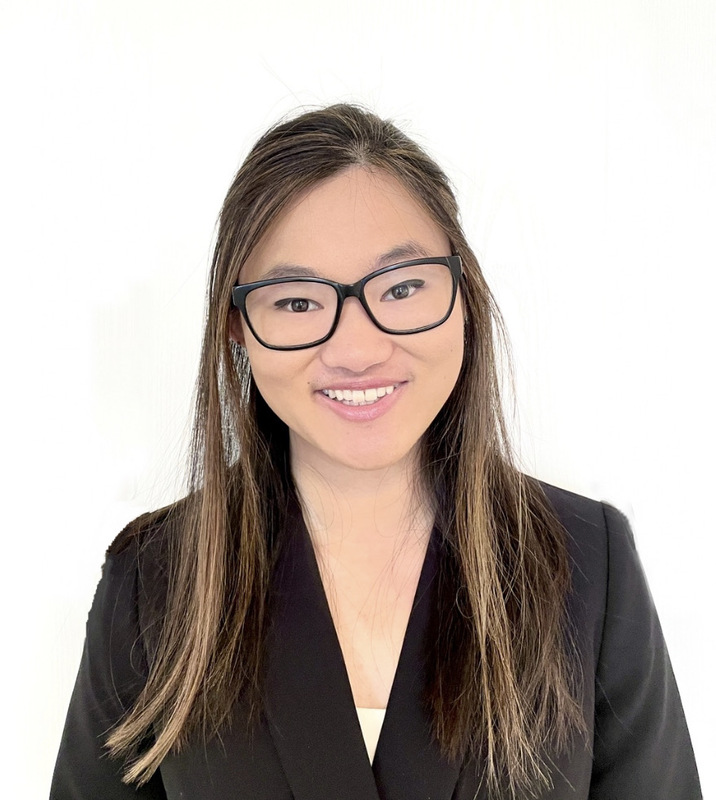 Natalie Strickland is a current MBA Student at Louisiana State University and a recent Music Therapy graduate of Colorado State University. As a music therapy student and intern, she has seen the powerful impact music and music therapy sessions can have on an individual's life. Natalie hopes to continue to utilize her passion for music and creative expression to inspire others. In her free time, Natalie enjoys singing and songwriting, walking and hiking in the beautiful state of Colorado, and spending time with her family. She is delighted to be joining the Sing Me A Story team and she looks forward to learning from an organization whose mission aligns so closely to her values.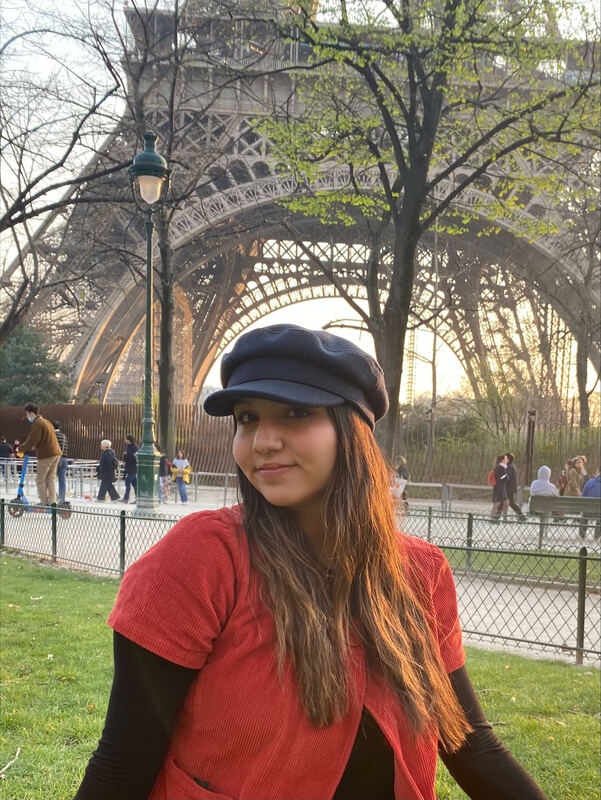 Sam Garcia is currently a senior at Gonzaga University, studying Business Administration with concentrations in Marketing and International Business. She has a strong passion for literature and art. When she's not reading, she is often working on a painting or learning a new craft. She is excited to work within the Sing Me A Story Foundation and use creativity to bring beautiful stories to life.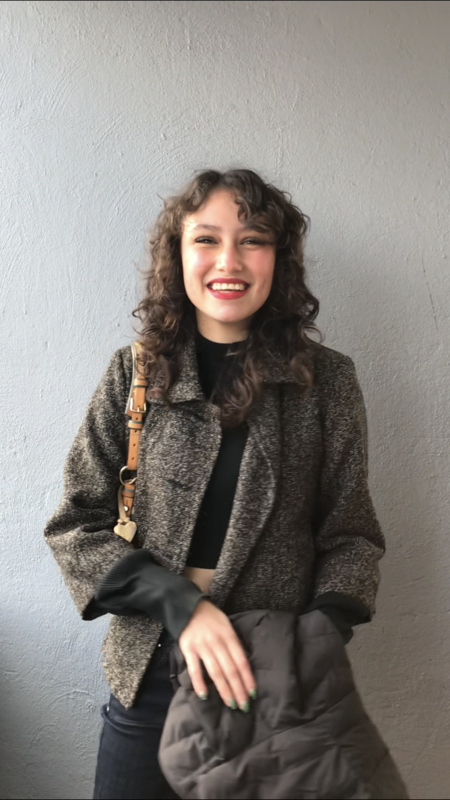 Ximena Arista Carrera is a sophomore at the Autonomous University of Baja California (UABC) majoring in communication sciences on the faculty of administrative and social sciences, she plans to get a master's degree in journalism, travel the world as a journalist, and get involved in the entertainment or publishing industry. Her background filled with dancing, singing, and musical theater classes made her fall in love with the power of music and its impact on people. She was naturally fascinated by the foundation's vision and is thrilled to help in the mission that aligns with her passions and values. When she is not at the creative writing club meeting or the book club, she spends her free time reading, writing, learning new languages, listening to music, being a terrible cook, and spending time with friends and family.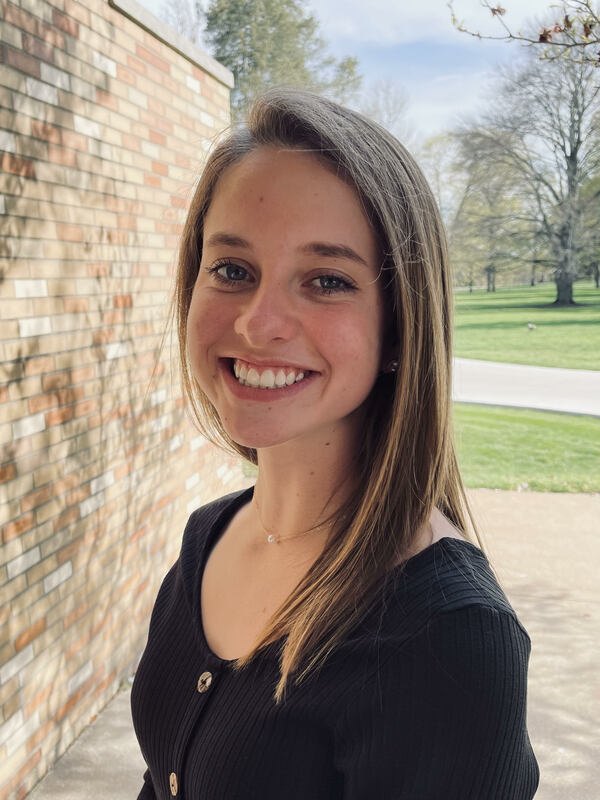 Anne Jandrain is enjoying her senior year at Saint Mary's College in Notre Dame, Indiana. She's pursuing a degree in Business Administration with concentrations in Accounting and Marketing along with a minor in Mathematics. Anne discovered her passion for helping children when she became involved with her college's Dance Marathon freshman year. She is very excited to help Sing Me a Story further the mission of serving families in need through an unforgettable experience!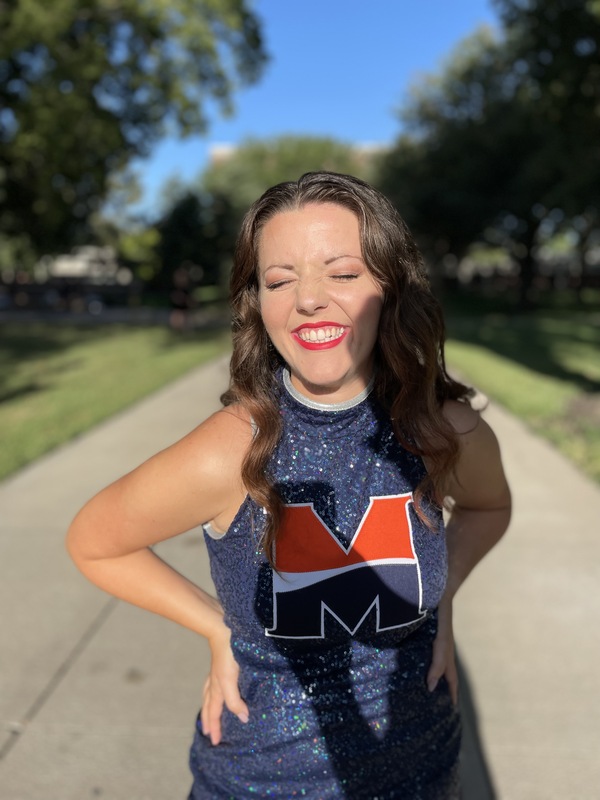 Ellie Reavis is a Spokane, Washington native and has grown up performing for as long as she can remember, she then joined the Young Americans College of Performing Arts and began touring the world performing and teaching music outreach. She has sung, danced, and performed in 16 different countries as well as the majority of the continental United States. Currently, she is enrolled and dancing at Midland University in Fremont, NE while pursuing degrees in Communications Studies as well as Digital Marketing. She is THRILLED to be joining the Sing Me a Story family, and is so excited to learn and grow with an organization that pairs so perfectly with what she cares for most!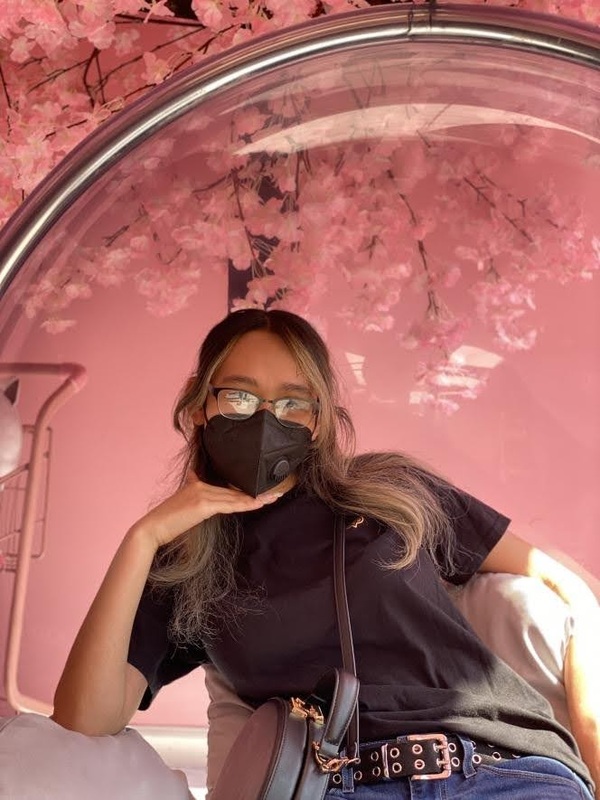 Rebecca Chu is a senior at Columbia College Chicago majoring in Traditional Animation and minoring in Game Art. She enjoys exploring different art styles in both her animation and illustrations. In her free time she enjoys playing games and taking care of her succulents. She is excited to be a part of the Sing Me A Story team.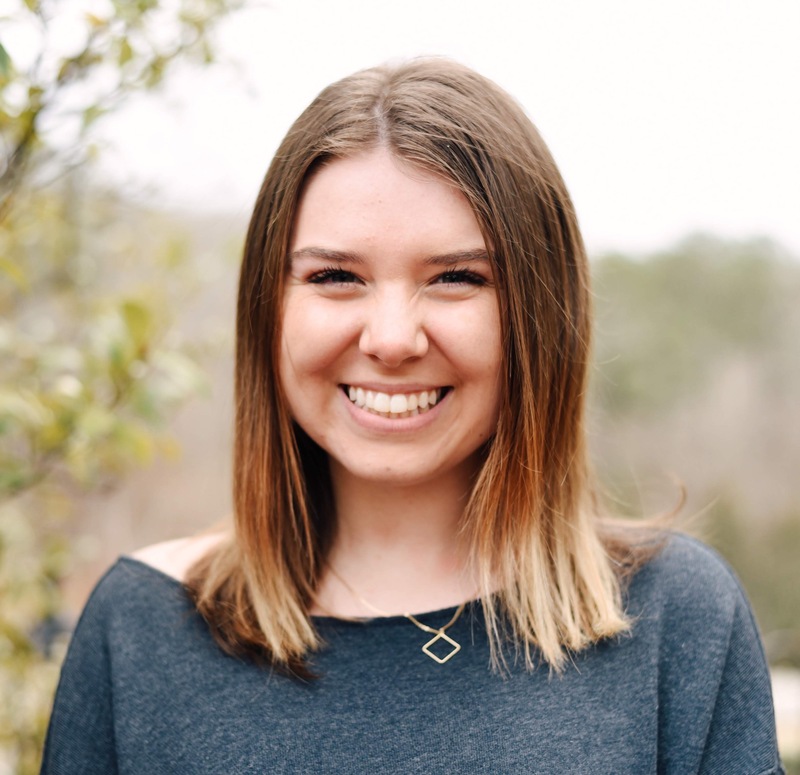 Kristen Huffstutler is a senior at the University of Georgia majoring in Communication Studies with a certificate in Nonprofit Management and Leadership. She considers herself an aspiring professional storyteller who is excited to combine her passions for music and writing as part of the Sing Me a Story family. In her free time, Kristen likes to write and play piano and guitar; otherwise, you can find her hiking, spending time outside, or working with children.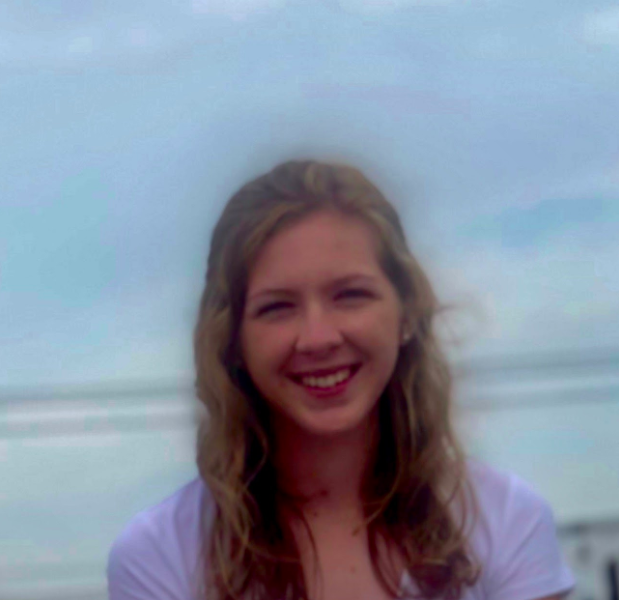 Abi Searle is a Junior at Arcadia University majoring in Business Administration and minoring in Political Science. In her free time, she loves to ski, attend concerts, and travel. Abi has been involved with music throughout her life, beginning when she started playing the violin at age 9. She has witnessed the positive impact music can have on people firsthand. Abi is excited to join the Sing Me a Story Foundation to be able to help make an impact on people's lives through something she loves, music.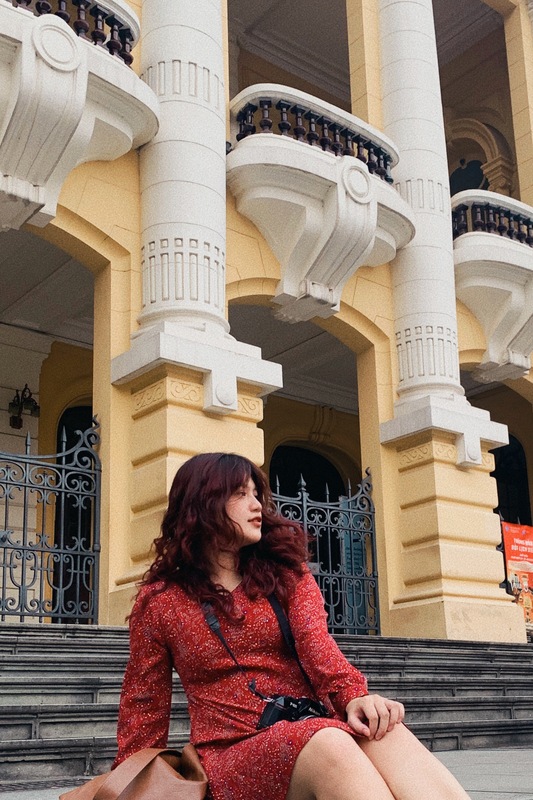 Eleanor Phan is a rising senior at Knox College majoring in Quantitative Economics and minoring in Musicology and Business Management. She is a proud Hanoian from Vietnam. She grew up falling for music and the power it has on people no matter where they are in the world. She hopes to create an impact on those around her with music and build a community that cherishes the small gifts music can bring.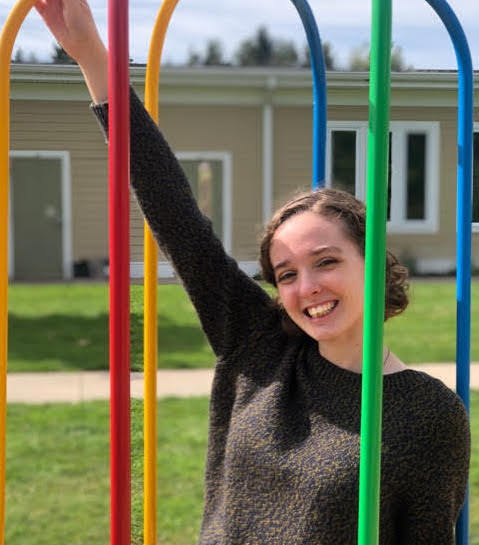 Alexa Powell is a junior at Nazareth College majoring in Musical Theatre and minoring in Technical Theatre. She chose this path not only because she loves everything creative, but also because her joy in life is helping people bring life to their stories whether it's onstage, through song, or in a painting. She likes to draw and design in her free time, but even then it's usually for a project she's working on for someone else - there's always something to do! Especially in a world full of stories that need telling!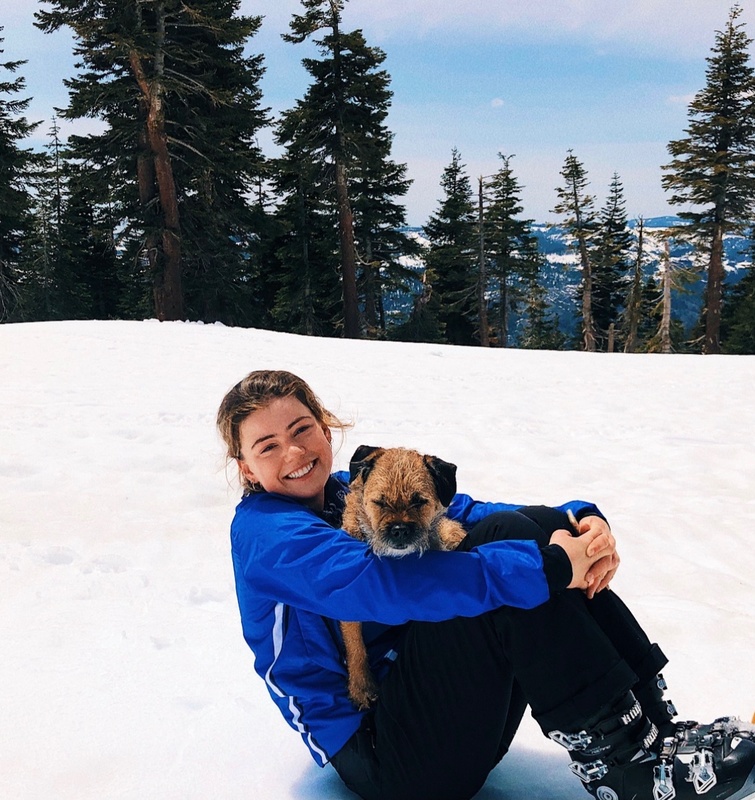 Aidan Amster is a Sophomore at Middlebury College studying English and American Literatures. She is from San Francisco and has grown up playing guitar and singing, from Grateful Dead songs to arrangements with her a capella groups in high school and college. She has seen and felt the impact of performance and creation and was inspired by the mission of Sing Me a Story. She is interested in marketing within the music industry and is looking forward to learning more about how Sing me a Story operates and affects people's lives.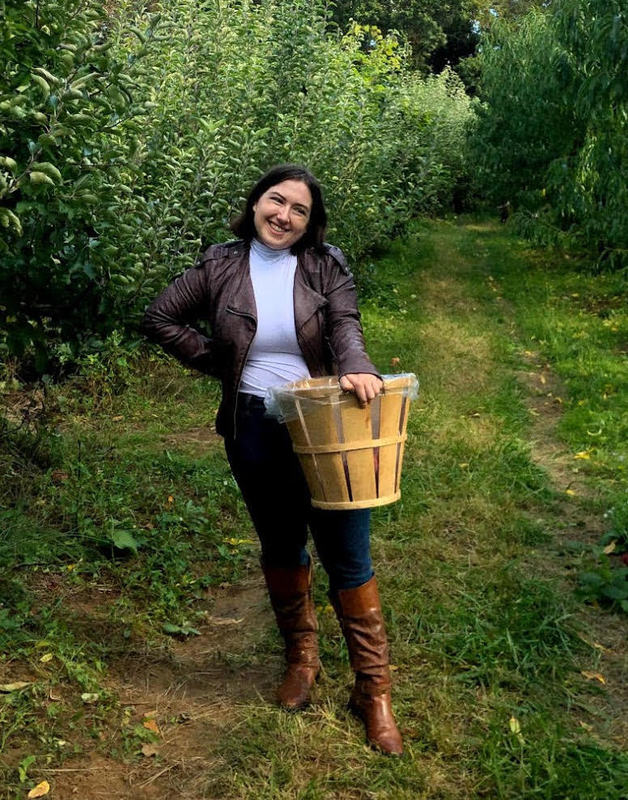 Maggie Salko is a senior at Marymount Manhattan College double majoring in Literature & Media and Business Leadership. She believes in the power of children's media which has led her down her current career path. When she's not wandering through Central Park she can normally be found strolling through the stacks at The Strand or finding a show to see in the theatre district.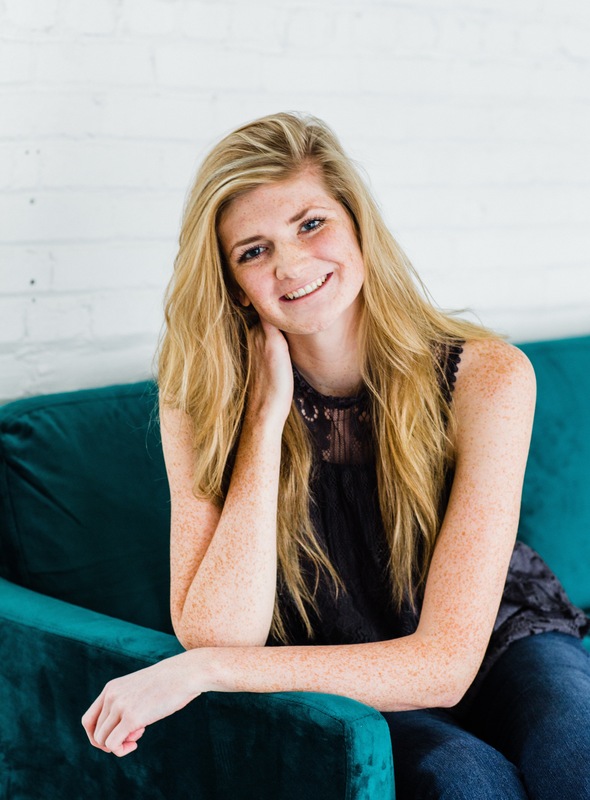 Bailey Marshall is a junior at Virginia Tech double majoring in Agribusiness and Communications. She grew up in Buchanan, Virginia where she discovered her love for music at a young age; she loves to sing, play guitar and banjo, and songwrite. However, Bailey joined the Sing Me a Story team because of her passion for connecting people through music. With high hopes to pursue a career in the music industry after college, she is grateful for the opportunity to experience how Sing Me a Story is contributing to the creative movement of music through service.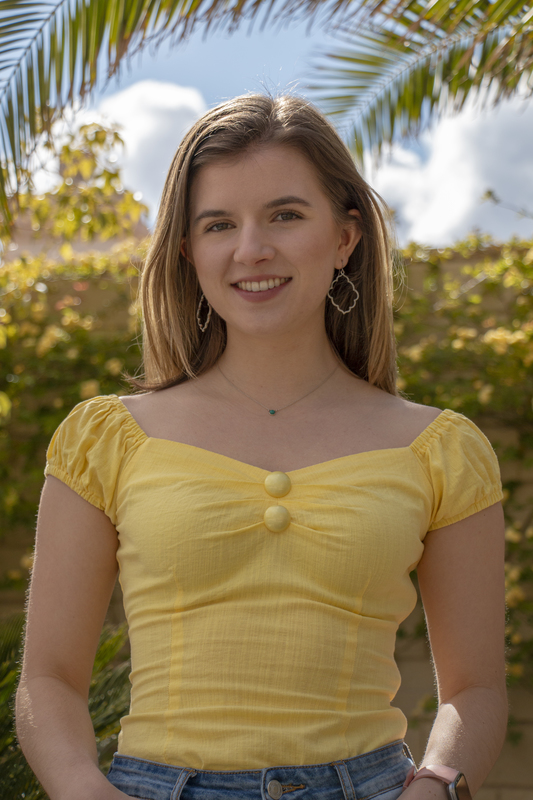 Abigayle Kompst is a junior songwriting and music business student at Belmont University. A creative songwriter and musician, she is grateful to be a part of the Sing Me a Story team that harnesses the power of music to make a beautiful impact. Inspired by this mission, she looks forward to a future in the music industry as a songwriter.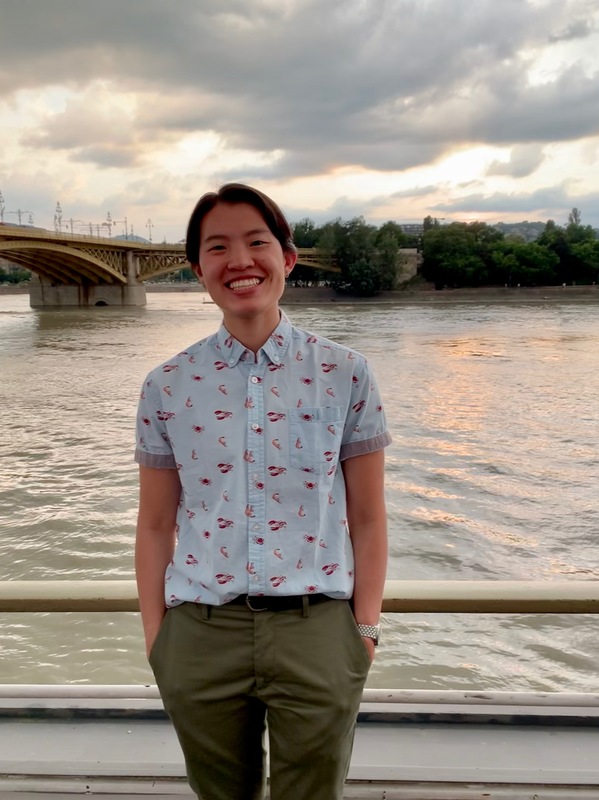 Lily Sadataki is a senior at Northwestern University majoring in communication studies with a minor in music. Lily has been working with Sing Me a Story for the past year and a half and has loved every minute of it. Outside of class or work, you can find Lily painting, baking, or longboarding.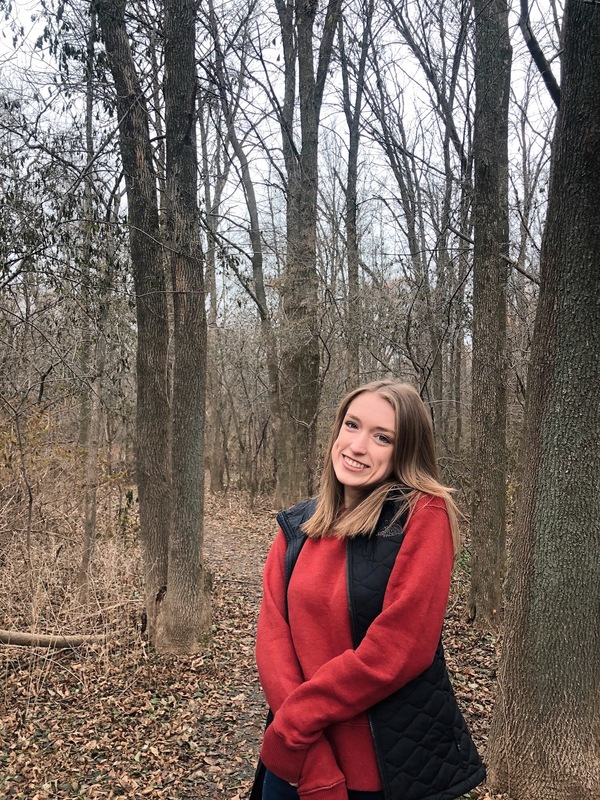 Kate Hahn is a rising senior at Loyola University Chicago studying Advertising/Public Relations and Vocal Performance. She plans on attending law school after graduation and hopes to practice intellectual property or entertainment law! In her free time, she loves singing at open mics or with her jazz ensemble, hanging out at coffee shops and riding her bike. She absolutely loves working for Sing Me a Story because she knows the profound impact music can have on a person's life!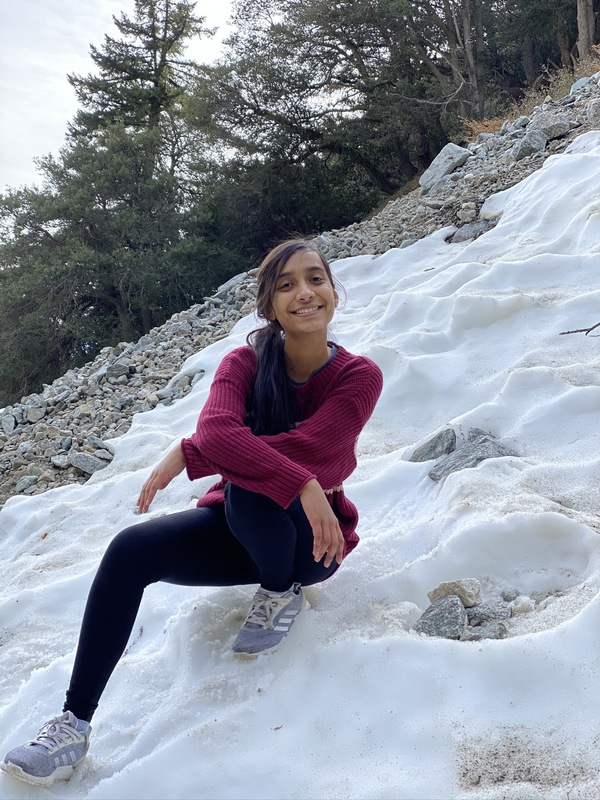 Ananya Sen is a rising junior at Pomona College, majoring in Economics and Media Studies. She is from New Delhi, India, and hopes to one day either direct movies or pursue Economic research– while she hasn't made up her mind about that yet, the goal is to use her education for the amelioration of society. Given this dream, she was naturally drawn to Sing Me a Story due to its unique vision, and absolutely loves working with the team! In her free time, she likes to watch movies, do calligraphy, and play with dogs.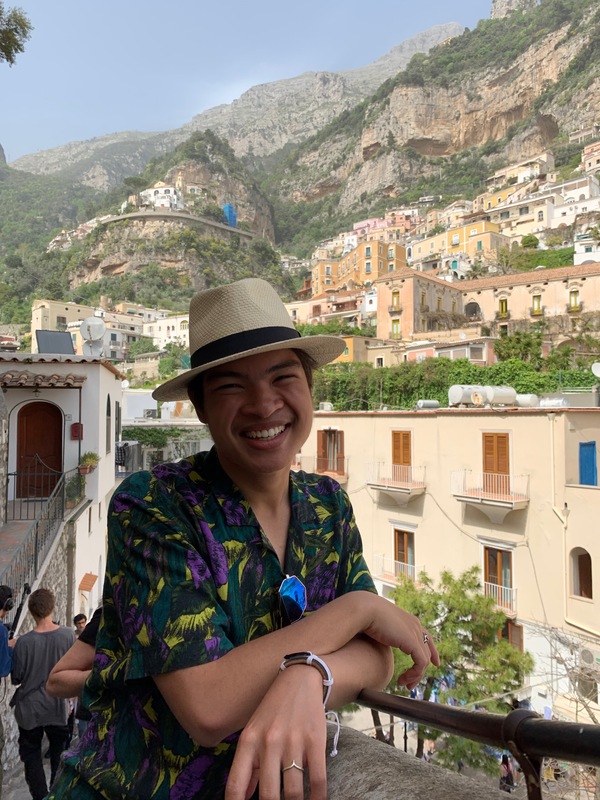 Enzo Vallente is a junior at New York University majoring in Media, Culture, and Communication (a mouthful, he knows) with a minor in Creative Writing. Having been truly inspired by the mission of Sing Me A Story, he hopes to help foster and facilitate creative connections between musicians and children. In his free time, you can find him writing poems, watching movies and eating anything whatsoever. Sometimes, he'll even do all three at the same time.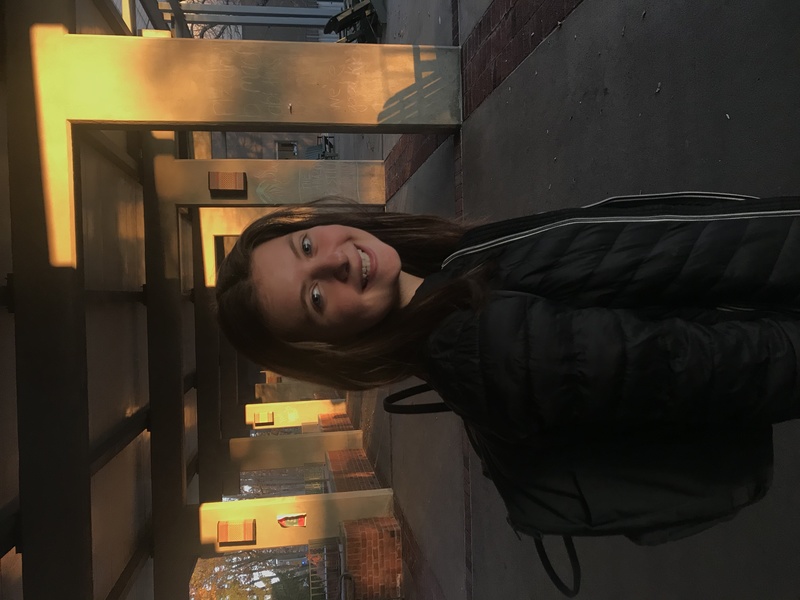 Maya Freedman is a rising Junior at Skidmore College. She is a double major in Psychology and French while on the pre-occupational therapy track. She continually looks for opportunities to improve the lives of children by volunteering at her campus early childhood center, working at summer camps, and teaching. Outside of schoolwork, she loves to paint, hike, and listen to music! Maya believes that Sing Me a Story aligns perfectly with her interests and is excited to help further their mission.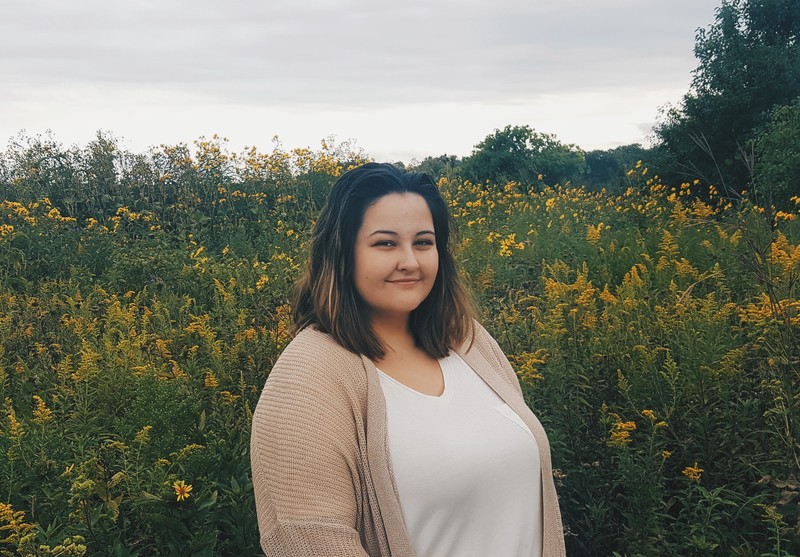 Niko Radicanin is a rising senior at Columbia College Chicago majoring in Cinema Arts & Sciences with a Concentration in Post-Production. She plans on becoming a documentary film editor and hopes to have the ability to share and bring awareness to people's stories and world issues. She is beyond excited to use her passion of visual storytelling to further Sing Me A Story's mission. Niko is from Chicago, Illinois and spends her free time gardening, hiking, and fostering kittens for her local shelter!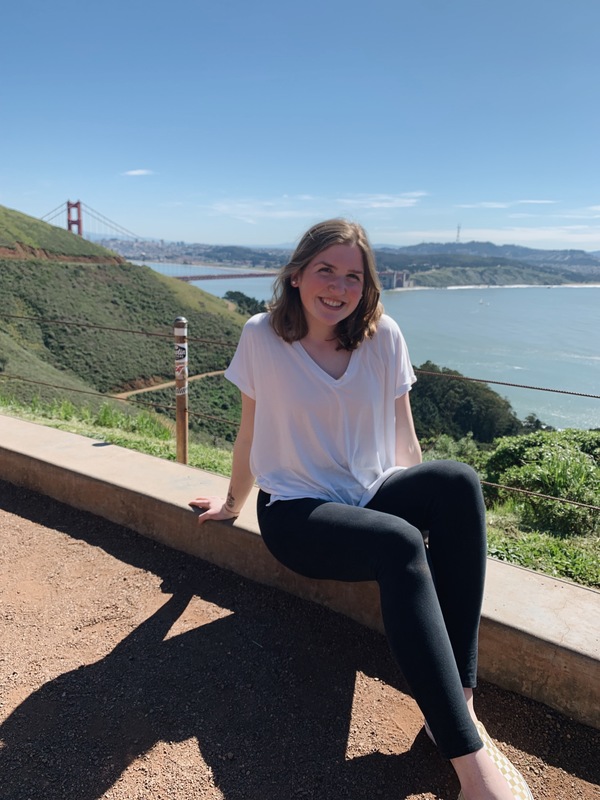 Abby Andrulitis is a rising senior at the University of Rhode Island where she is double majoring in Communications Studies and Writing & Rhetoric, with a minor in Film Media. Having worked as a teaching assistant for young children at a summer learning camp for the past four years, Abby was more than eager to join the Sing Me a Story team. She hopes to use her passion for writing and helping others to create a positive impact on those families she will be working with.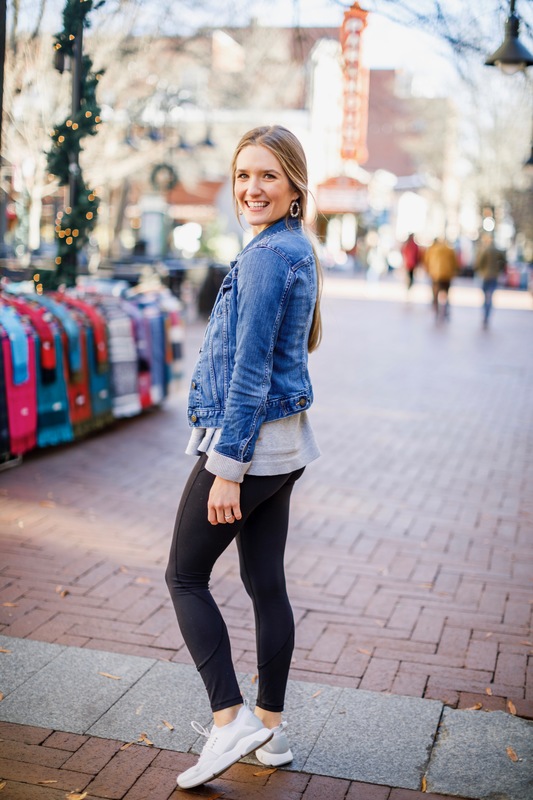 Sarah Perkins is currently earning her Master of Arts in Strategic Communication at Liberty University. She recently graduated from Liberty in 2019 with her Bachelor of Science in Communication and minor in Theatre Arts. Due to her extensive background in teaching theatre and dance to children, she was naturally drawn to the mission of Sing Me a Story! In her free time, she loves running, exploring new cities, and drinking way too much coffee.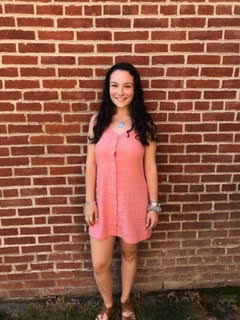 Rachel Stamberg is so excited to join the Sing Me A Story team! She is currently a senior at the University of Delaware, where she majors in Media Communication with minors in Advertising, Journalism, and Organizational and Community Leadership. Since growing up in musical theater, she loves to watch the impact music has on people. Rachel is excited to combine her passion for helping people in need with her interest in music through Sing Me A Story's mission!

Abigail Adeleke is a rising junior at the University of Miami majoring in Journalism and Psychology and minoring in Spanish. As a first-year intern with Sing Me a Story, Abigail has been given the opportunity to reach out to managers and artists at festivals such as Blue Ox and the world's largest music festival, Summerfest. She is also working on connecting North American Corporations with SMAS and fostering collaboration between the two domains. She is originally from Chicago and currently lives in Bentonville, AR. Abigail is passionate about working with kids, photography, and traveling.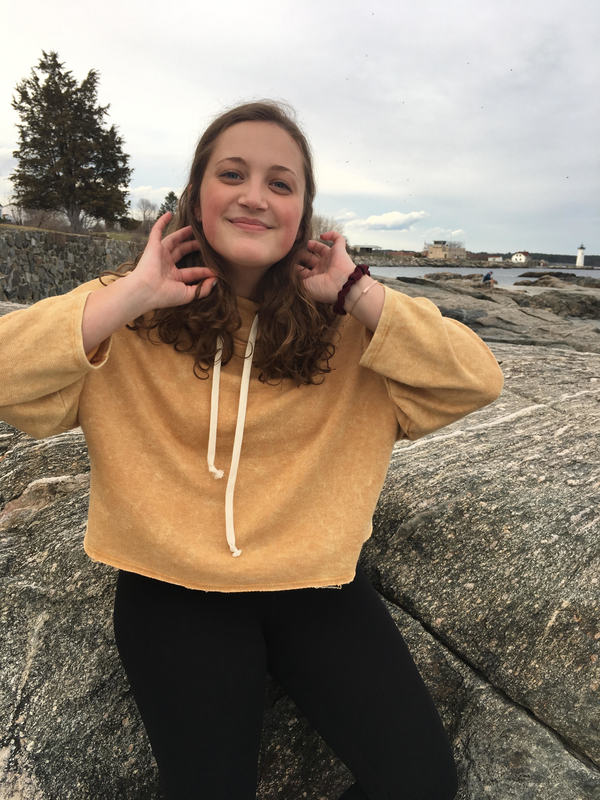 Isabelle Checksfield is a senior at the University of New Hampshire studying psychology with an end goal in working with children and music therapy! This is her first year as an intern at Sing Me A Story and she's loving it! Isabelle is most involved with the Sing Me A Story Inner Circle, a group of volunteer professional music therapists who transform the stories of children that qualify as particulary delicate and/or time-sensitive. She is charge of assigned stories, connecting with new music therapists, and more. During her free time, she loves playing music, being with her friends and family, and finding fun restaurants to go to!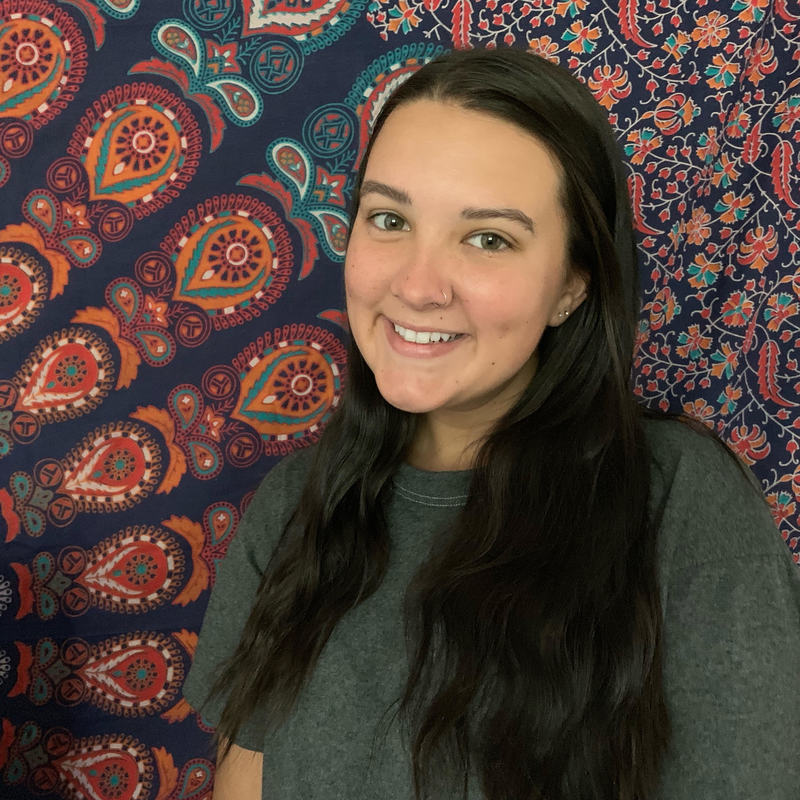 Jamie Gibson is a New Jersey native and rising Senior at Belmont University in Nashville, TN. She is studying to earn a degree in Music Business with an emphasis in Audio Production through the Mike Curb College of Entertainment and Music Business. She plans to remain in Nashville after graduation, and hopes to obtain a job within the music industry working closely with artists on tour or in a studio.
Due to her previous experience working as a dance instructor, Jamie has seen firsthand the power music has on children and knew that Sing Me A Story would be a great fit for her! When she isn't doing school work or going to class, Jamie spends most of her free time attending concerts, eating lots of tacos, and road-tripping with her family and friends!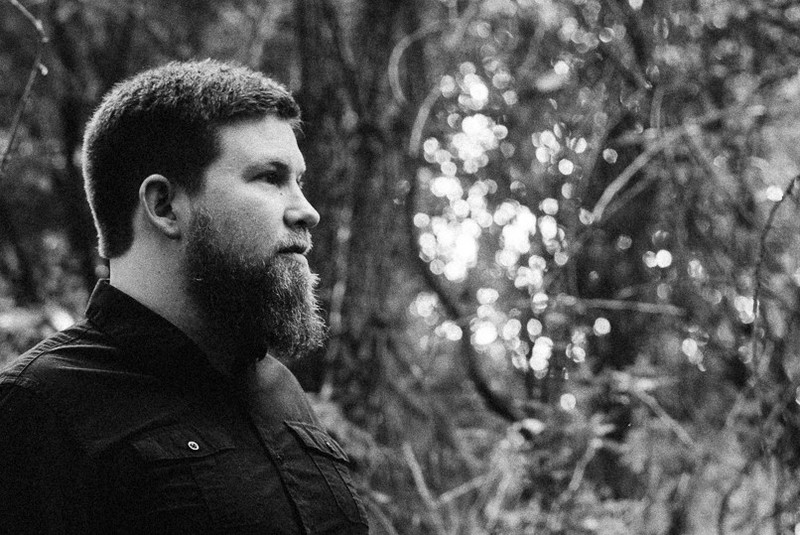 Kelly Lowder is a senior completing his BFA in Studio & Digital Arts at Liberty University. He is from Kannapolis which is a suburb of Charlotte, NC. Kelly has been married since 2004 and he has two daughters, circa 2007 and 2009. He has been writing and performing music since he was eight-years-old and he is a former touring musician and songwriter turned music teacher and art teacher. When he is not teaching his students to understand and enjoy music and art, he continues practicing, learning, pursuing, and growing as a creative with fellow musicians and with his wife and daughters. As a witness of the impact of music on so many students and fans in his career, he knew Sing Me a Story was the perfect match for his internship.