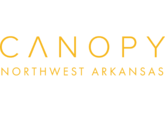 Canopy Northwest Arkansas
Canopy Northwest Arkansas is working to support refugees who are resettling in our community.
We believe that Northwest Arkansas, with its diverse community, rapid economic growth, and excellent educational institutions, is an ideal location for refugees seeking to build a new life. We are inviting our community to recognize our shared humanity by showing compassion and care for those seeking refuge in Northwest Arkansas. We seek to engage our community by connecting organizations, businesses, congregations, and individuals to refugees in need of assistance.